Hello, y'all! My name is Ricki Jill, and my blog is called
Art @ Home
. I am so excited to write a guest post for Rissa because she was one of my very first "bloggy friends." I have always wanted to visit Australia, and in honor of Rissa, I thought I would share my fantastic Mexican Spiced Hot Chocolate recipe since it is the beginning of winter Down Under.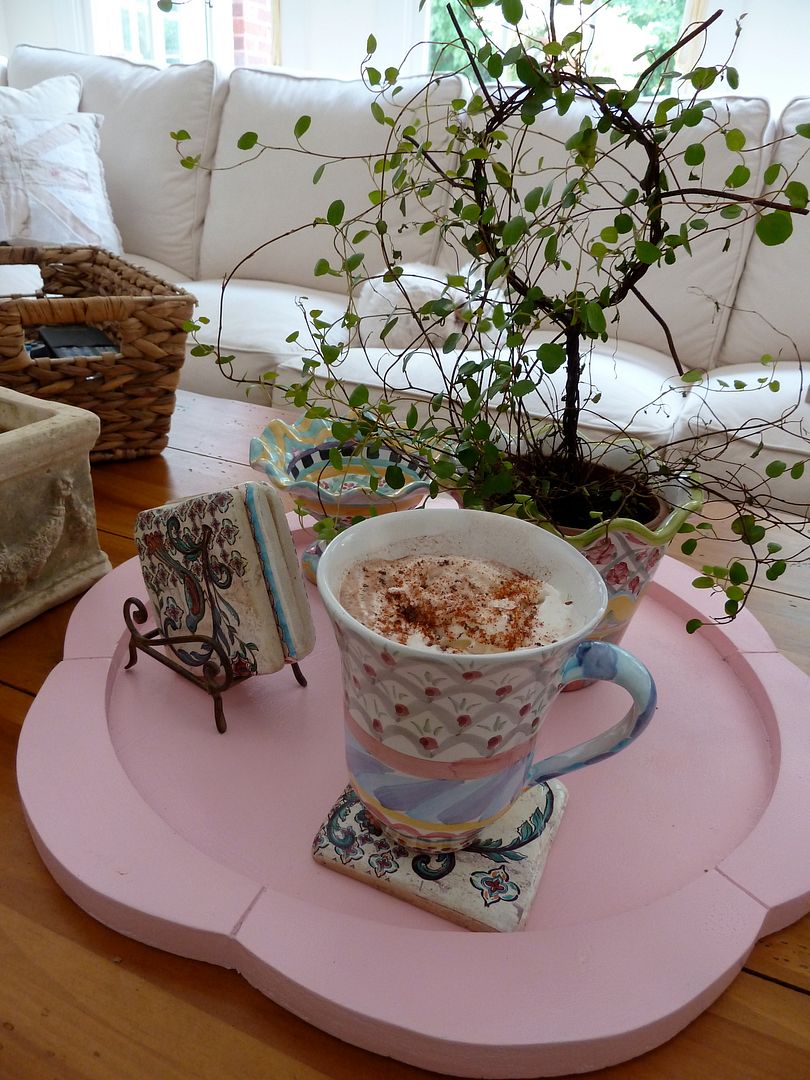 Mexican Spiced Hot Chocolate
2 oz. (2 squares) unsweetened chocolate
1/3 cup sugar
4 cups milk
pinch salt
1/2 teaspoon vanilla
Garnish:
1 teaspoon chipotle chili pepper
1 teaspoon ground cinnamon
whipped cream
Mix chocolate, sugar, milk, and salt in a two quart sauce pan over medium low heat until the chocolate is melted and the ingredients are well blended. Add vanilla. Pour hot chocolate into mugs.
Garnish each with two or three tablespoons whipped cream, and two pinches each of chipotle chili pepper and ground cinnamon.
Recipe serves four.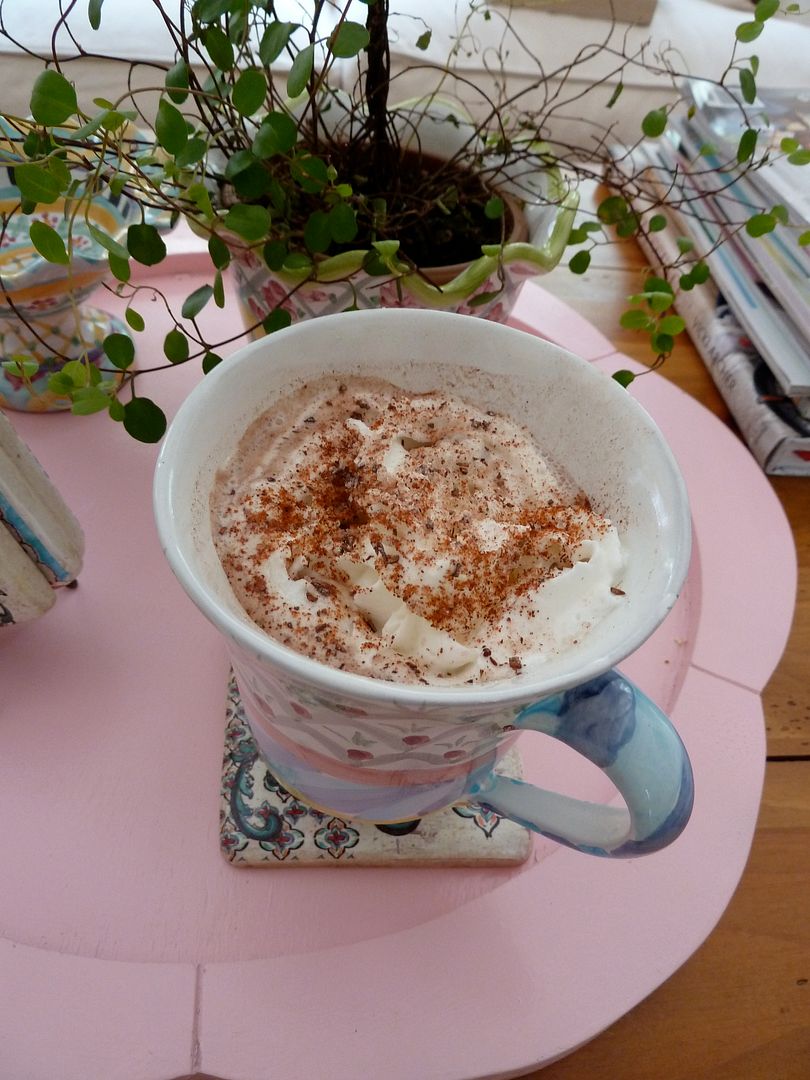 Enjoy!
Blessings!
Ricki Jill
Yum!! That sounds amazing Ricki Jill! I'm so happy to have you posting here today!
Art @ Home is another of my favourite blogs, Ricki Jill's Happy Lists always brighten my day! Art and book lovers especially should pop over for a visit! <3